Learn Assassin's Creed III Sheet Music, Piano Notes, Chords Main Theme in no time. Arranged for keyboard. Watch free video tutorial lesson how to play in no time.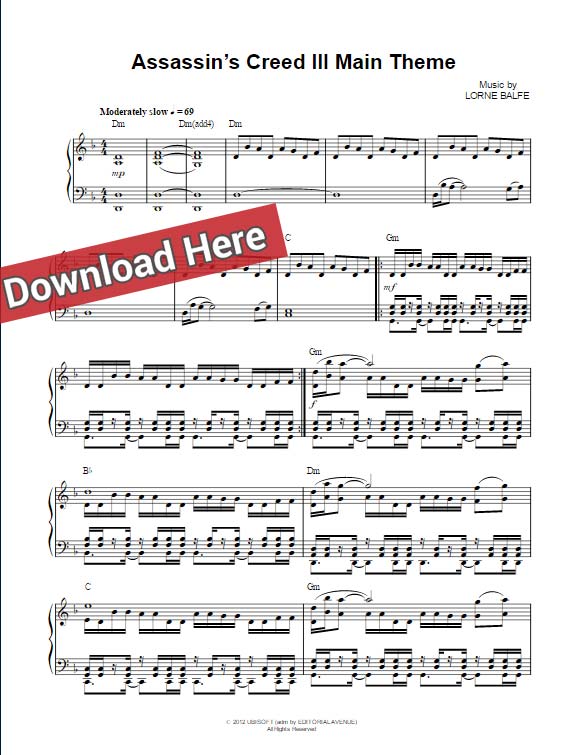 Sheet Music and Chords
This is a 3-page score that was composerd by Lorne Balfe. The tempo of the song is moderately slow 69. It was arranged for keyboard in D minor.
Main Theme Piano Tutorial, Lesson, Cover
Assassin's Creed III