Get Coldplay Something Just Like This Sheet Music, Piano Notes, Chords featuring The Chainsmokers. Learn to play in no time. Download pdf, print, watch free video tutorial.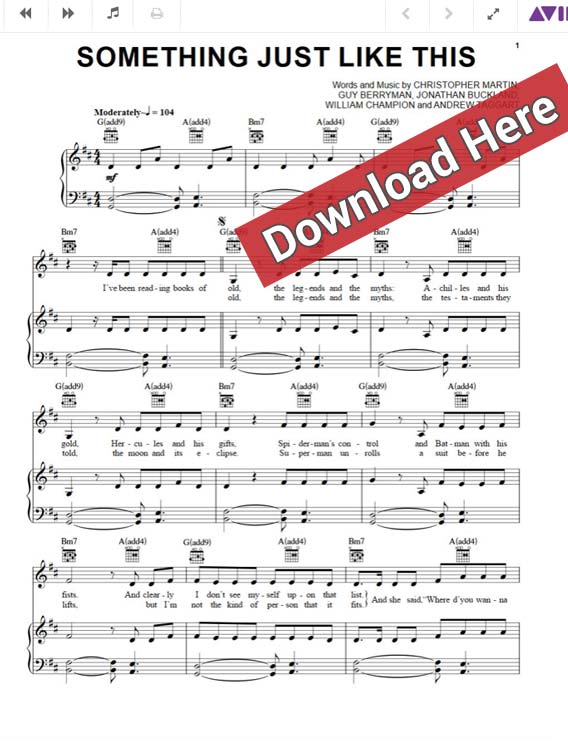 Sheet Music / Chords
This is a 7-page score that was arranged for keyboard, voice, vocals and right-hand melody guitar. The tempo of the song is 104 beats per minutes.
Something Just Like This Video Piano Tutorial, Lesson
Coldplay & The Chainsmokers