Learn Ed Sheeran Hearts Don't Break Around Here Sheet Music, Piano Notes, Chords and start playing in minutes. Watch free video tutorial lessson, download pdf, print.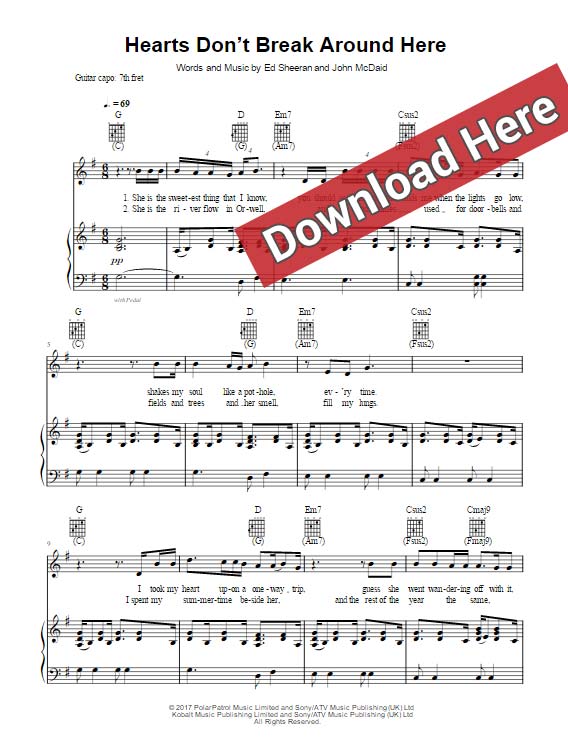 Sheet Music & Chords
This is a 7-page score that was arranged for voice, keyboard and guitar. Originally composed in G major, this is a 6/8 69 tempo song.
Hearts Don't Break Around Here Piano Tutorial, Video Lesson
Ed Sheeran