Learn Ed Sheeran How Would You Feel (Paean) Sheet Music, Piano Notes, Chords in minutes. Watch free video tutorial lesson and start in no time.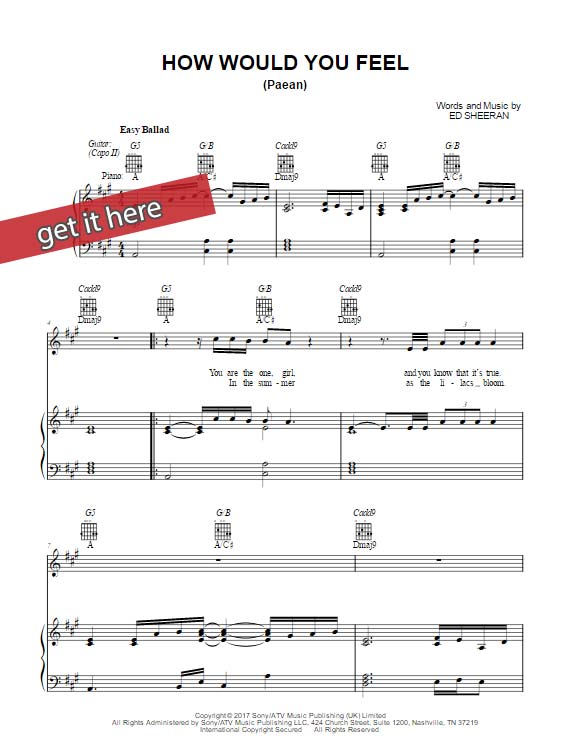 Sheet Music & Chords
This is a 4-page score that was composed solely by the singer himself. The tempo is easy ballad of 69 beats per minute.
How Would You Feel (Paean) Video Piano Tutorial, Lesson
Ed Sheeran