Learning to play Francesca Battistelli He Knows My Name sheet music, piano notes and chords has never been easier. Get your score and start playing in minutes with video tutorial. Other popular song by this artist is also Holy Spirit.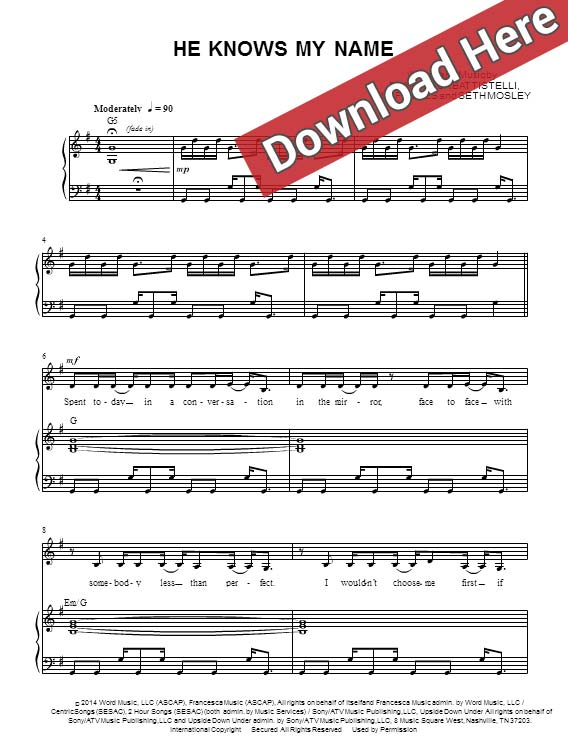 He Knows My Name Video Tutorial & Piano Cover
Sheet Music, Score & Notes
This is an easy-to-learn 8-page score in moderate tempo of 90 beats per minute. It was originally published in the key of G Major and was also transposed into several other keys such as: +2 A Major (3 sharps), +3 Bb Major (2 flats), +5 C Major, +7 D Major (2 sharps), +8 Eb Major (3 flats) and -2 F Major (1 flat). Arranged for piano and voice in range of G3 to D5.
Francesca Battistelli Images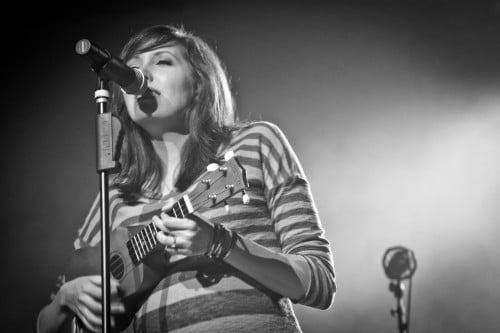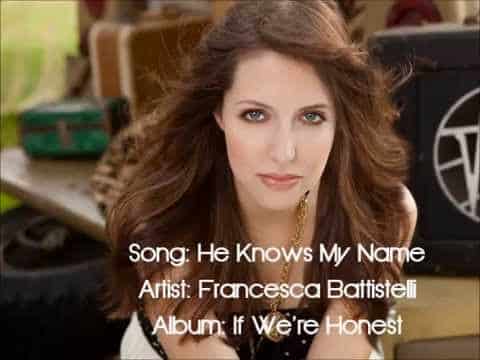 Piano & Voice