Learn Hillsong Christ is Enough Sheet Music, Piano Notes, Chords and start playing in minutes. Download or print here and start worshiping. Arranged for keyboard, guitar, voice, vocals.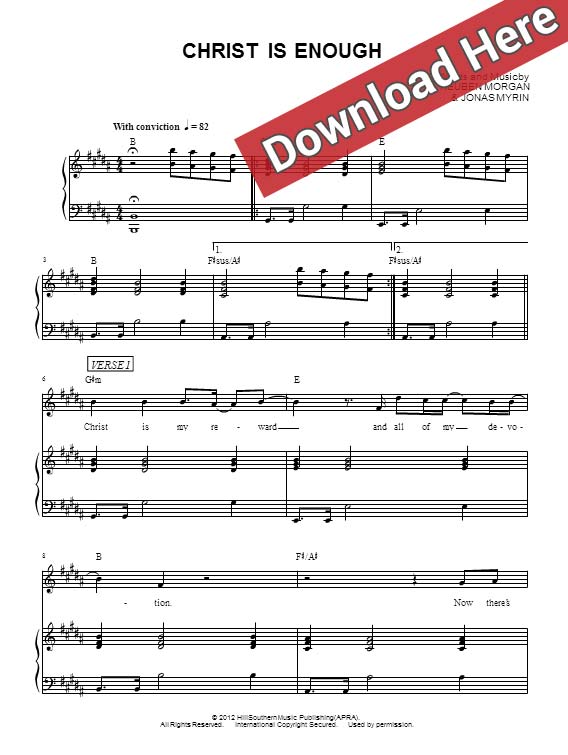 Sheet Music & Chords
Get this 4-page score and start playing Reuben Morgan and Jonas Myrin worship song in no time. It's easy to learn to play.
Christ is enough piano tutorial, lesson, cover
Hillsong