Learn John Legend God Only Knows Sheet Music, Piano Notes, Chords featuring Cynthia Erivo in minutes. Watch free video tutorial. Arranged for male, female voice and keyboard.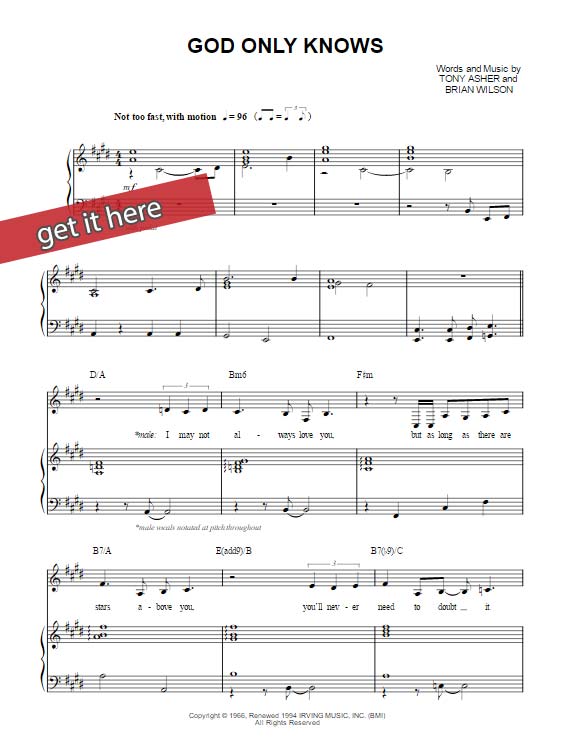 Sheet Music & Chords
written by Tony Asher and Brian Wilson, this is a 6-page score. The tempo of the song is slow/motion of 96 beats per minute.
God only knows piano video tutorial, lesson
John Legend & Cynthia Erivo