Learn Justin Hurwitz La La Land Sheet Music, Piano Notes, Chords in minutes with these score. Watch free video tutorial start playing in no time.
Download Original Notes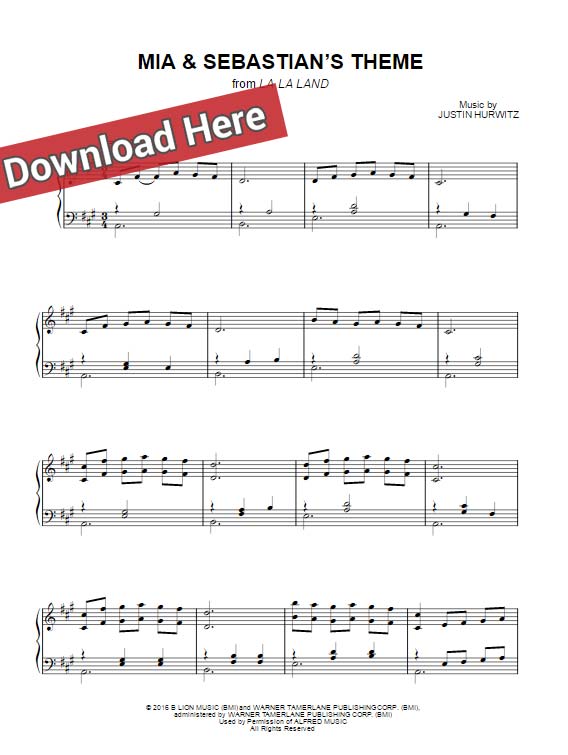 Sheet Music & Chords
This is an 8-page score that was compose by Justin Hurwitz, Benj Pasek and Justin Paul. It has been arranged for keyboard, guitar, and voice, vocals.
La La Land Piano Tutorial, Lesson, Cover

target="new" rel="nofollow,noindex"
Mia & Sebastian's Theme