Learn Lady Gaga Just Another Day Sheet Music, Piano Notes, Chords in minutes. Download pdf or print the score, which can be transposed into various keys.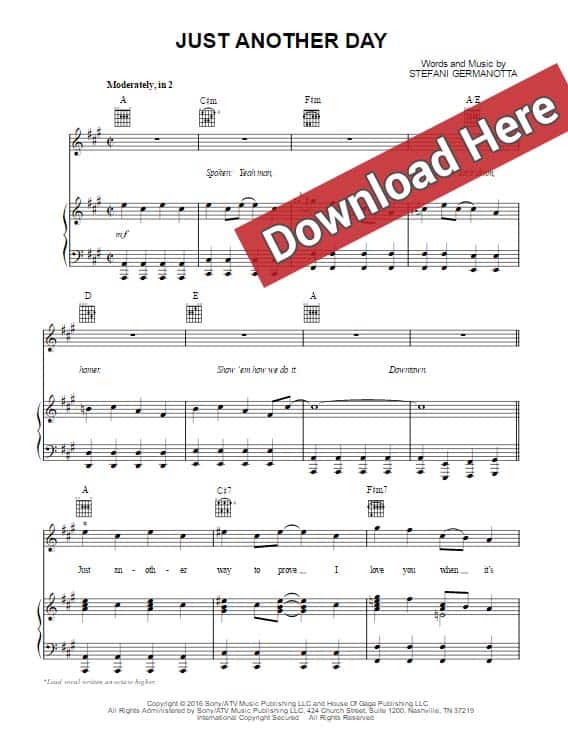 Sheet Music / Chords
Written in A major, this 7-page score has been completely composed by Stefani Germanotta. It can be transposed into several other keys in + or – 3 semitones, along with the original key. It has been arranged for keyboard, guitar, voice and vocals.
Just Another Day Piano Video Tutorial, Lesson
Lady Gaga