Get Robbie Williams Love My Life Sheet Music, Piano notes, Chords and start playing in minutes. Watch this free video tutorial for keyboard for an easy start.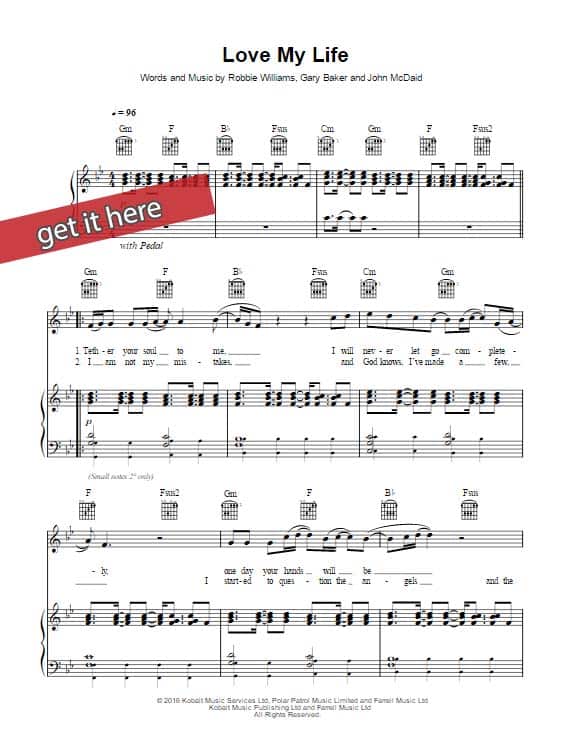 Sheet Music / Chords
This is a 96-beat tempo song in B major. COmposed by Williams, Gary Go and John McDaid, this song can be transposed into various keys.
Love My Life Piano Video Tutorial, Lesson
Robbie Williams