Learn Sia Helium Sheet Music, Piano Notes, Chords in minutes. Download or print. Arranged for keyboard and voice. Watch free video tutorial for a quick and easy start.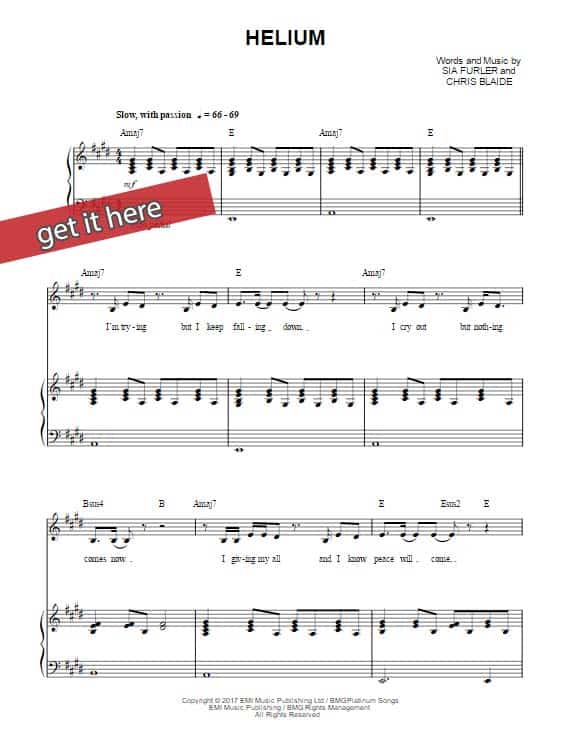 Sheet Music & Chords
This is a 6-page score which can be easily learned and mastered on various instruments. Written by herself and Chris Blaide.
Helium Piano Tutorial, Lesson, Cover
Sia>