Have you wondered how to learn to play See You Again (from Furious 7 OST) by famous rapper and artist Wiz Khalifa?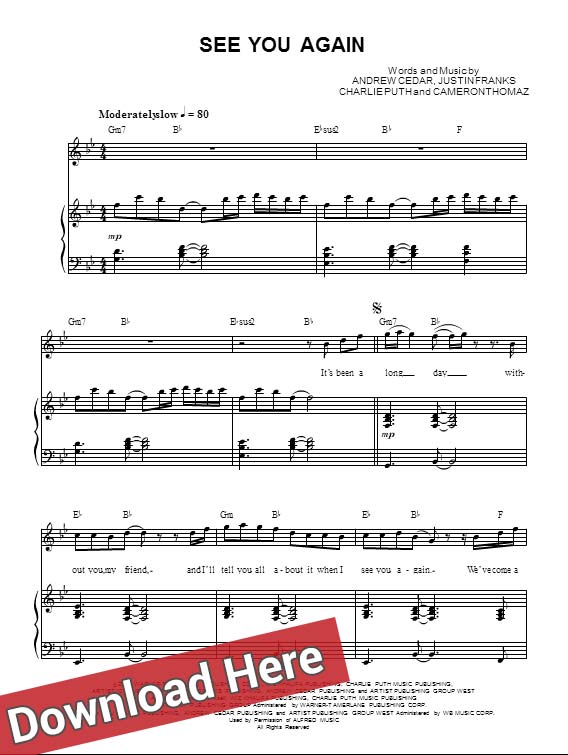 About The Score & Chords
This is a 9-page score written by Andrew Cedar, Justin Franks, Charlie Puth and Cameron Thomaz. Currently it's available for backup vocals, piano and voice in range of G4 to F6. It has been published in Bb Major, but has also been transposed into several other keys such as -3 G Major, -5F, -7 Eb, -8 D, -10 C and -1 A Major.
Video Cover and Lesson
Rapper & Artist Pictorial